Steel Palisade Fencing
We supply a wide range of steel palisade fencing and gates for commercial, industrial and public sector customers. See below to check the options available or contact us to discuss your requirements. We also stock Chainlink Fencing and Rigid Mesh Fencing.
An installation service is available for the North Hertfordshire area.
Guide to choosing Steel Palisade Fencing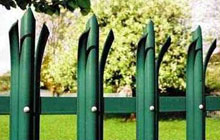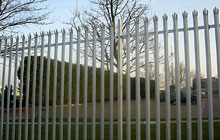 A standard 2.75 metre length of steel palisade fencing consists of the following components, which are assembled on site. Heights from 0.9 metres to 3 metres are available.
17 palings with anti-vandel permacone nuts & bolts to fix palings to rails.
Two 50mm x 50mm x 2.69 metre rails with fish plates & anti-vandel permacone nuts & bolts to fix rails to fish plates.
Two 102mm x 44mm RSJ posts.
Finishes available
Our steel palisade fencing is available with a galvanised finish or galvanised and powder-coated in green, red or black.
Pale cross-section, thickness and head shape
The palings are available in 3mm 'D' section or 2mm 'W' section, with a range of pale head shapes as shown below.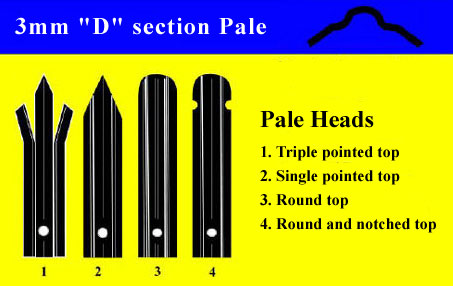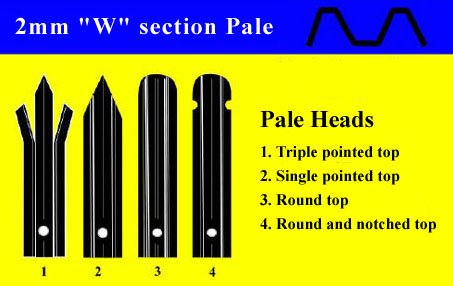 Steel Palisade Gates and security
We also supply a range of bespoke steel palisade gates and other security systems. Please contact us for more information or to place an order.

---
No products were found matching your selection.